Weerts Funeral Home
Family owned & operated since 1909.
| | |
| --- | --- |
| Sunday | Closed |
| Monday | |
| Tuesday | |
| Wednesday | |
| Thursday | |
| Friday | |
| Saturday | Closed |
Holiday hours: Call for an appointment!
Special hours: Call for an appointment!
Take I-80 to EXIT 298 (Exit sign says "I-74 East - Davenport/Bettendorf"). Follow I-74 to the second exit, Kimberly/Spruce Hill. Turn RIGHT onto Kimberly. Follow to second stoplight, the intersection of Kimberly and Jersey Ridge Road. Just before the stoplight, you will see a clock tower on the right-hand side which says "Weerts Funeral Home". Turn RIGHT onto Jersey Ridge Road, then another RIGHT to the funeral home entrance.
About Weerts Funeral Home
Operating since: 1909
Just over one hundred years ago, our firm was established in a modest downtown Davenport building. A lot has changed in a hundred years.
But our guiding principles have not.
One century and five locations later, we're now located at one of the most convenient intersections in the entire Quad Cities. We're still focused on excellence. We're still incorporating new and innovative things in our field. We're still family-owned. And we're still committed to helping families create meaningful memories.
There's quite a story to our history; you can read a summary and see some historical pictures on the History of Weerts Funeral Home page if you'd like.
But the rest of the story is that we just want to take good care of people when they need it the most. With sensitivity, compassion, professionalism and innovation...just as people have come to expect from us for the past hundred years.
Remember Well.
We'll Be Here When You Need Us.
Accepts:

American Express

Cash

Check

Discover

Loan

MasterCard

Visa
DAVENPORT — Funeral services and Mass of Christian Burial for Herbert L. Mackenzie, 96, of Davenport will be 10:30 a.m. Monday, Jan. 27, at Ou…
DAVENPORT — Funeral services and a Mass of Christian Burial for Dolores Peters, 85, of Davenport will be 10 a.m. Tuesday, Jan. 28, at Holy Fam…
DAVENPORT — Funeral services for Don Sheridan Challed, 81, of Davenport will be 10:30 a.m. Tuesday, Jan. 28, at Trinity Episcopal Cathedral, 1…
Our First Steps...
In 1909, as Davenport continued to grow along the banks of the Mississippi River, a young man by the name of O.C. Hill established a modest funeral home at 221 West 4th Street downtown. Mr. Hill quickly become well-known in the community for his high standards and professional practice. The continued growth of the business prompted him to relocate to a larger facility at 415 Harrison Street.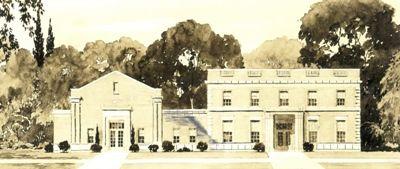 By 1918, O.C. Hill's reputation for quality and excellence in funeral service earned the firm an exclusive invitation to join the prestigious "National Selected Morticians" association, or NSM. Still today, just one firm per community is invited into the membership of this exclusive association - and then only after a thorough review of its business practices, facilties, responsibility and performance. Weerts Funeral Home has maintained a continuous membership in this elite association, known today as Selected Independent Funeral Homes, for over 90 years.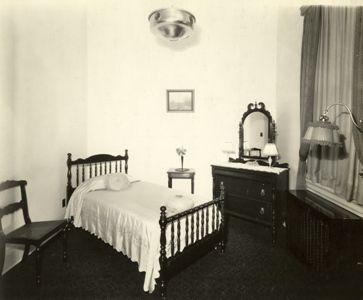 A Well-Established Firm: Hill & Fredericks
Mr. Hill welcomed his nephew, George Fredericks, into the firm in 1919. By 1929, they had begun to build a state-of-the-art funeral home facility at 13th & Brady Streets in Davenport. It was the last major building project in Davenport before the great Stock Market Crash on October 29, 1929. As the new facility opened for business, the firm became known as Hill & Fredericks Mortuary - a name that would endure for decades to come.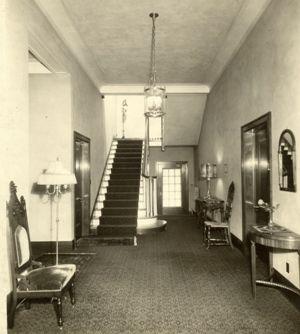 Weerts/Hill & Fredericks
By 1955, Mr. Fredericks had been operating the firm for several years and was preparing to retire. He found capable buyers in Mr. and Mrs. Edward R. Weerts, a young couple, both of whom were morticians, from the LaSalle/Peru area of Illinois. Their oldest son, E. Robert Weerts, joined them in the family business after completing college in 1956; James F. Weerts, their younger son, joined the firm in 1960 after receiving his licensure. Following the death of their father in 1971, the firm became known as Weerts/Hill & Fredericks.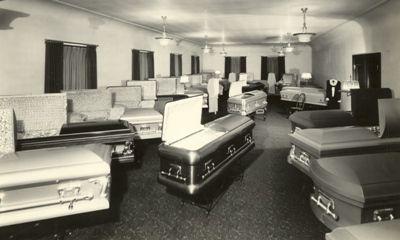 Weerts Funeral Home
Thirty years after their parents had acquired the Hill & Fredericks Mortuary on Brady Street, the two Weerts brothers began breaking ground for another new facility at the corner of Kimberly and Jersey Ridge Roads in eastern Davenport. Their focus was to create a funeral home that looked - and felt - more like a home than a commercial building. When the building opened in 1986, the firm had once again introduced a state-of-the-art facility to the Quad Cities area. The firm was renamed Weerts Funeral Home at this time, incorporating a logo around the trademark clocktower that defines the southwest corner of the property.
Following Bob Weerts' retirement in 1995, Jim began to look toward a future owner for the firm that had been in his family for two generations. David Deuth, a funeral director from Minnesota, joined the staff in early 2000. By 2003, he had become a partner in the firm, and, in 2005, acquired the remainder of Jim's ownership to become the sole owner of the firm.
In one hundred years of continuous operation as a family owned and operated funeral home, the firm has had only four family names represent it's ownership: Hill, Fredericks, Weerts and Deuth.
The Next Century of Service Begins
We're proud of our heritage. As we embark upon our second century of service to families all around the Quad Cities area, we remain grateful to our forefathers who stayed true to a pathway well-worn in the virtues of excellence, professionalism, trust and integrity.
We're also committed to the future. Although we've integrated some new and innovative things that keep us at the forefront of what we do, our compass is still set squarely upon this tried-and-true pathway that has been our guide for over a hundred years. And that isn't about to change.
Now more than ever, we're here for the families of the Quad Cities.
And you can count on us to be here when you need us.
Terry was born and raised right here in Davenport, graduating from Assumption High School in 1975. He earned his Mortuary Science degree from Southern Illinois University in Carbondale and has been a funeral director for over 30 years.
Funeral service came naturally for Terry - his father, Al Gahagan, is also a funeral director. Although his father has been retired for several years now, Terry attributes his early interest in funeral service completely to his dad. "My Dad helped me understand that funeral service is really a great avenue of service to give back to the community," Terry says. "I knew I wanted to be a funeral director by the time I was 16 years old."
Terry and his wife Mary live in Davenport where they are active members of Sacred City Church, Davenport. Mary, a Registered Nurse, works in the office of Dr. Karen Maves, an Allergist, in Davenport.
The Gahagan's have two daughters, Allison and Meryl, both recent college graduates.
Raised in nearby DeWitt, Mark graduated from DeWitt Central High School in 1981. He earned his Mortuary Science degree from Worsham College in Chicago. He has been licensed in Iowa and Illinois for over 20 years. He also holds a Life Insurance license in the State of Iowa.
Joining our staff during our 2009 centennial year, Mark is committed to helping families create meaningful experiences here. "I truly believe", he states, "that there is no better way to serve others and the community than through funeral service. I'm very pleased to be a part of the Weerts Funeral Home commitment to help others celebrate life".
He has been involved with various civic organizations and is a member of the DeWitt United Methodist Church.
Mark's wife, Holly, is an elementary teacher at Ekstrand Elementary in DeWitt. They have two daughters, Melanie and Hailey. Melanie was a member of the Hawkeye Marching Band and graduated from the University of Iowa in 2013. She is now employed with Mandle Design in Davenport. Hailey is a sophomore at Central DeWitt High School where she is involved in track, basketball and softball.