Remax Realty
Dream with your eyes open
| | |
| --- | --- |
| Sunday | Closed |
| Monday | |
| Tuesday | |
| Wednesday | |
| Thursday | |
| Friday | |
| Saturday | Closed |
Holiday hours: Call for an appointment!
Special hours: We are open nearly any time for an appointment. Call us and we will accommodate you if we can!
Operating since: 1987
WHO
RE/MAX Realty Associates has been a major force in the real estate industry since our founding. Our company has grown through the years and continues to grow today in this ever changing industry.
RE/MAX Realty Associates strongly believes in providing our clients with reliable customer service and this philosophy has earned us the reputation of being the best in the real estate industry.
WHAT
RE/MAX Realty Associates is proud to offer top notch home buying, selling and relocation services for all of our clients. We have developed an edge against our competitors by offering well-developed, strategic programs that accelerate our clients, both buyers and sellers, to the top of the market.
WHERE
Today, RE/MAX Realty Associates has grown to be industry leaders in our area. Whether you are moving across the street or across the county we are here to help. We are available to serve you with all your real estate needs. You can reach RE/MAX Realty Associates by contacting our corporate office at 219-922-8400.
---
Accepts:

American Express

Cash

Check

Discover

MasterCard

Mortgage Loan

Visa
- KC

"Thank you for making my first closing a joyful experience. Your patience and understand was a great help and relief. I look forward to working with you again." Read more
When you're looking to buy a new home, there are so many things to consider beyond the sales price: the age and condition of the property, the…
Selling a house can be stressful. Making the decision, preparing the house for sale, keeping it clean, waiting for a buyer, dealing with offer…
As many as half of the listings in some markets fall into that category. In the past, prices for distressed properties were well below those of traditional resales. However, while you can still get a good deal, it's not as easy as it used to be. And investors should perform due diligence and be aware of potential problems before seeking that type of property.
Dick McCole of RE/MAX Realty Affiliates in Gardnerville, Nev., specializes in working with investors and also holds the Certified Distressed Property Expert designation, meaning he's trained in working with buyers and sellers of distressed properties. He informs his clients of the opportunities and pitfalls of investing in such properties.
A few years ago, McCole says, investors were primarily interested in lender-owned foreclosures because of the extraordinary values they represented.
More Competition for Foreclosures
"But now, they're also looking at more traditional resales," he says. "The price break on foreclosures is getting less and less, for a variety of reasons. With the inventory of properties dwindling, there's more competition for lower-end homes, both among investors and buyers looking for a home."
Another factor: Lenders are less willing to accept extremely low offers.
"In the past, you could sometimes offer them 50 cents on the dollar and they'd accept it," McCole says. "Today, instead of accepting a really low offer, they'll reject or counter it. And they usually get close to the asking price."
The Short Sale market is on the upswing, McCole says.
"You're probably going to get a better deal than with a foreclosure," he says. "The other thing is that Short Sale properties have generally been occupied by the owners, and you won't face deferred maintenance issues as you do with foreclosures."
An inspection is vital, especially with a foreclosure that may have been unoccupied for months. The previous owners may have damaged the property or removed appliances and fixtures.
Inspect With Utilities On
"You should insist on having inspections with the utilities turned on," McCole says. "If a property has been sitting empty for a long time, and the showers and dishwasher haven't been running, gaskets and rubber washers can dry out and create leaks."
With a foreclosure, repair costs often amount to 10 to 20 percent of the sales price, McCole says.
Still, if you find a property at a good price and repair costs seem reasonable, a distressed property can be a good option.
"You have a good chance to recoup your costs and end up with a good long-term investment," McCole says.
Find a RE/MAX investment specialist in your area (In the Residential Sub-Specialties field, check "Investments")
The advice offered here comes from sales associates affiliated with independently owned and operated RE/MAX offices and may not be applicable to all areas. Contact an independent RE/MAX agent near you for expertise tailored to your locale.
Real estate investors may be able to secure a good price on a "distressed property": a foreclosure, lender-owned property or Short Sale.
If you have a home with small spaces, it could be challenging to convince buyers of its potential. That's where staging, organization and decluttering come into the picture.
Buyers can't envision your home as their own if the living room or bedrooms are overwhelmed with furniture that's too big for the space. Although you want to show the functionality of a room, keep decorations, furniture and personal effects to a minimum, saysVanessa Pollock, a sales associate with RE/MAX Village Square in Short Hills, N.J., and a professional home stager.
"Less is always more," Pollock says. "If there's a ton of stuff in a room, store it or get rid of it. Buyers need to picture a clean slate - a place they can call home, hang their photos in and grow with."
Here are some of Pollock's tips for staging small spaces:
Use Furniture Sparingly
If you have a small family room or bedroom, pay attention to the scale of the furniture compared to the room. In a small living space, use a loveseat instead of a couch, two floating end tables instead of a massive coffee table. Remove oversized beds and bedroom furniture. You can use an inflatable full-sized aero bed with an egg carton pad in the meantime.
Get Creative With Storage
To show a buyer how tiny spaces can be used, invest in some decorative storage baskets and bins for remote controls, magazines, children's toys and other knick-knacks. Floating shelves, storage ottomans and well-positioned baskets help keep things neat and organized while showing buyers that a smaller space is still functional.
When in Doubt, Store it
Before listing your house, go through it, room by room, and take out anything that doesn't belong or you don't need on a daily basis. Rent a storage unit or neatly put away items in a utility shed or garage (but don't overwhelm those spaces). Declutter kitchen and bathroom counters, closets, tabletops and other surfaces, and keep accents to a bare minimum.
Create the Illusion of Space
Make rooms appear bigger with light or neutral paint colors, ceiling-to-floor window treatments and mirrors. These quick, easy and low-cost fixes create depth, length and the illusion of a roomier space. Mirrors cost less than decorative art and reflect natural light to make a space appear larger.
Create Curb Appeal
Have a tiny yard or small-scale exterior? A thorough cleaning of outdoor spaces, along with removing recreational equipment and toys, is your first step. Then, pay attention to the grass. Buyers want to see green; re-sod your lawn if necessary. Adding window boxes with colorful flowers is an easy addition that adds charm and vibrancy; planters with flowers on the porch or front walkway also do the trick. Keep your driveway and garage clear of cars whenever possible to maximize those spaces.
Find a RE/MAX agent in your area.
The advice offered here comes from sales associates affiliated with independently owned and operated RE/MAX offices and may not be applicable to all areas. Contact an independent RE/MAX agent near you for expertise tailored to your locale.
laksdjfl;aj slfja ;sldkfj al;sdfj
Limited time offer. $500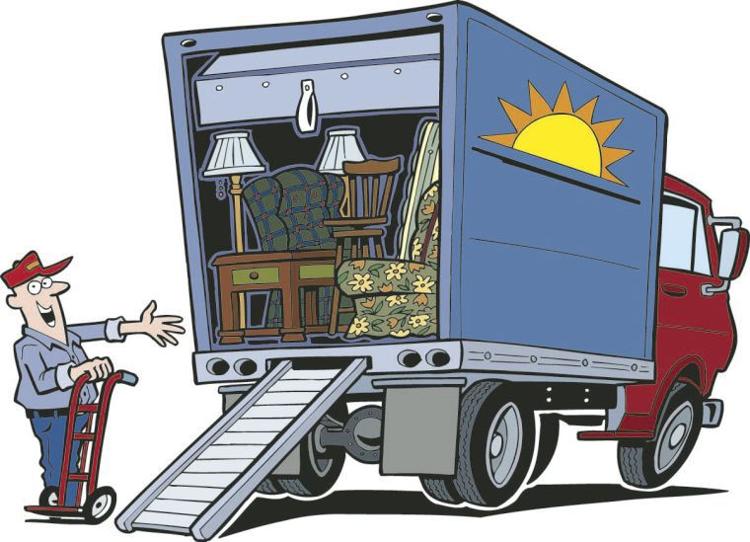 Buy or sell your home with us and receive $500 toward your moving or escrow fees! Register for this offer this week to receive passport stamp.
Not a real coupon.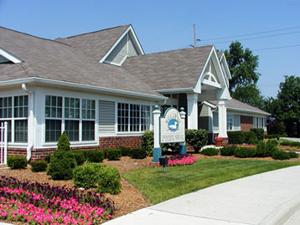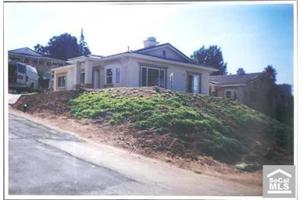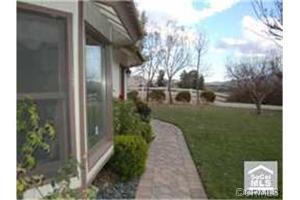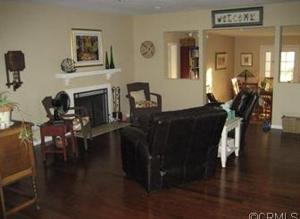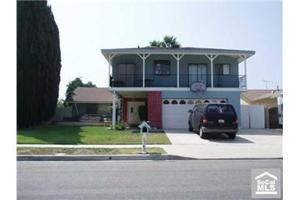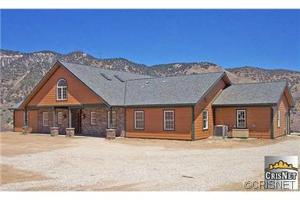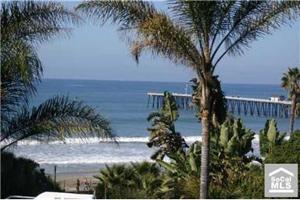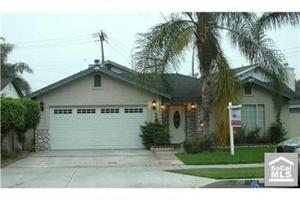 A discussion between a RE/MAX agent, his client and a competing agent sets the stage for a rap song. Visit www.remax.com to find a professiona…
Chewing the fat with a competitor, a RE/MAX agent laments that he's just making too much money. If you're ready to take your career to the nex…
RE/MAX CEO, Margaret Kelly, discusses how RE/MAX agents are successfully helping more home buying and selling consumers. Sales statistics show…
They should have gone with RE/MAX. A couple's results are far from outstanding when they use a relative's friend to help in their home search.…
A RE/MAX agent encounters a competing agent dodging a client while at the supermarket. Visit www.remax.com to find a professional RE/MAX agent.
RE/MAX Alliance is proud to announce the achievements by many of their hard working agents. Four agents have recently received the Lifetime Achievement Award, which honors highly successful agents who have earned more than $3 million in commissions and have completed seven years of service with the company. In 2012, less than one percent of the RE/MAX network achieved this prestigious award.
Congratulations on taking an important and key step in your home ownership experience. Using this website, you will be able to view homes for sale in Highland, Munster, Griffith,Schererville, Merrillville, Crown Point, as well as surrounding areas.
I am a full time real estate agent who is qualified to assist you in buying or selling your home. I have a keen sense of the local market and know property values, time spent on the market, appreciation of the market, and how to gain the best exposure for your property. Check out my profiel to view my qualifications.
There are many qualities and skills that go into being an excellent real estate professional - integrity, in-depth community and market knowledge, marketing savvy, effective negotiation skills and a high-quality professional network, all of which are hallmarks of how I work.
That said, in my experience as a Bettendorf real estate professional, I've also found that providing the very best service is essentially about putting my clients first. This means keeping myself accessible, being a good listener as well as a good communicator, and responding quickly to your needs.
This "client first" philosophy has always been my approach and it requires me to continually improve my skills and ways of doing business. In addition, I've found that the latest technologies are enabling me to do everything I've always done, only much more quickly and efficiently. They've also helped me to extend the range of services I provide to my clients.
So when you decide that you'd like to buy or sell a home in the Bettendorf areas, please contact me.