When Gabriel Kampka was born at Meriter Hospital in July, his heart was racing, his belly was bloated and his blood pressure was dangerously low.
They also learned he has cystic fibrosis, a genetic disorder in which mucus builds up in the lungs and digestive system, frequently causing deadly infections.
Gabriel spent nearly three months at the hospital before going home, where his parents are grateful he's alive to greet the new year.
"It really puts a new perspective on life," said Melissa Kampka, 36, Gabriel's mother, who lives between Portage and Wyocena. "We're celebrating today and taking advantage of each day."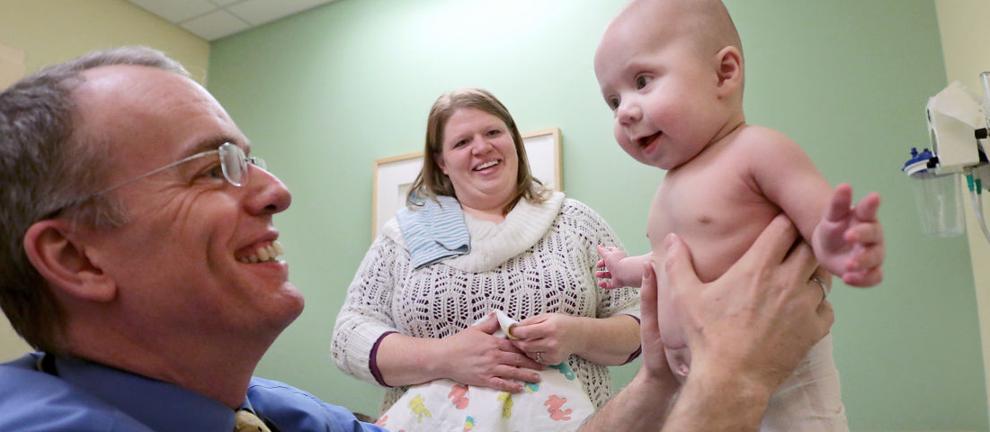 Gabriel was among the first patients treated in the children's hospital's specialized neonatal intensive care unit (NICU), which opened in May.
He was also among the first to use the hospital's hybrid catheterization lab, which allows surgeries and imaging procedures to be done in the same place. The lab opened last January.
The 14-bed NICU and the hybrid lab are part of a $45 million expansion completed last year at the hospital, which opened next to University Hospital in 2007.
The specialized NICU, for babies with more significant surgical needs than those in the NICUs at Meriter and St. Mary's Hospital, is able to treat children in Madison who previously had to be sent to Milwaukee or elsewhere.
Melissa and Michael Kampka's two other children, Sydney, 6, and Sam, 4, are healthy.
Melissa's pregnancy with Gabriel went smoothly until the end, when his movement slowed. "Something wasn't quite right," Melissa said.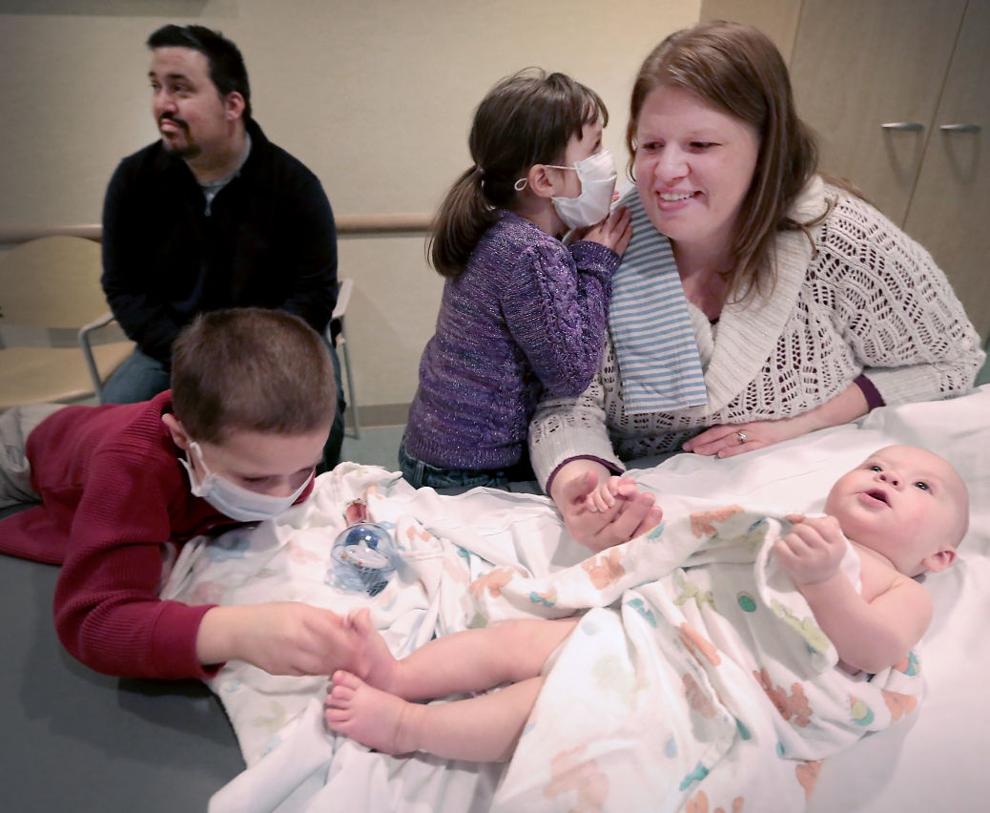 As doctors planned to induce delivery, Melissa went into labor and gave birth July 24.