(Family Features) Nearly half of low-income Americans reported that they or someone in their household experienced some type of income loss during the pandemic, according to information published by Pew Research Center. Because more people are facing hardship this year due to the impacts of COVID-19, more families in your community will likely be in need of assistance this holiday season and into 2021.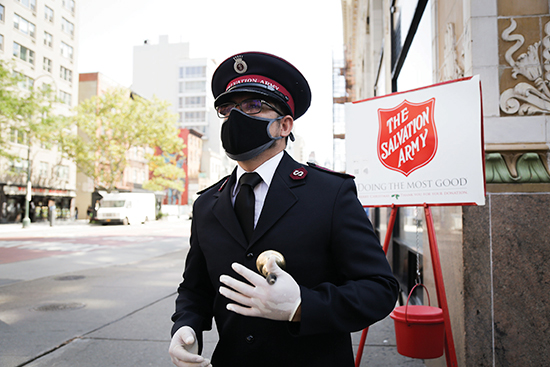 Organizations like The Salvation Army estimate they could serve up to 155% more people with Christmas assistance this year, assuming the resources are available, based on increased services already provided during the pandemic. In order to aid those most vulnerable, nonprofit organizations across the nation need your help.
Consider donating gifts in bulk at Christmastime, or explore other ways to make an impact and serve as a beacon of hope for those in need:
Donate Food – Gathering around a table filled with homemade food is a treasured tradition for many families, but for others it's a luxury beyond reach. Donating food to your local food pantry or other community organizations can help give the gift of Christmas, ensuring more families are able to come together to enjoy a meal as part of their holiday celebrations.
Volunteer Your Time – Not all gifts require spending money. You can give back by volunteering your time to make the holiday season brighter for families and individuals who need assistance. Organizations in your area often need volunteers for projects like sorting food and necessities for care packages, serving food in soup kitchens or making holiday cards to send to nursing homes.